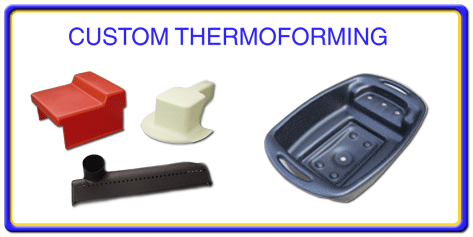 Formex® has been producing quality thermoformed products since 1961. Whether it's a simple single sheet vacuum form part or a complex twin sheet design, Formex® has the experience to get the job done. We have the capability to mold parts up to 6′ x 10′ with draws up to 36″. After forming, we can trim your part on our 3 or 5-axis routers.
Engineering
Our engineering staff can work from a simple sketch or a completed 3D cad model. Our in house tooling shop can create prototype molds, CNC fixtures and patterns for cast aluminum molds. This saves you valuable time and money.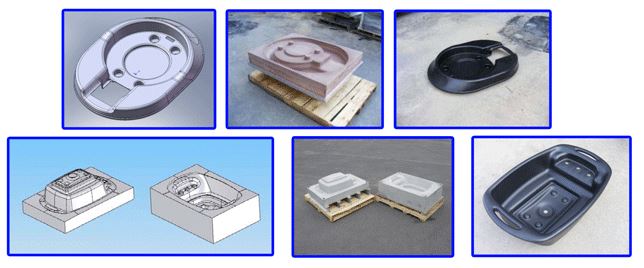 Single Sheet Vacuum / Pressure Forming
This thermoforming process involves heating a flat sheet of plastic and then bringing it into contact with a mold. After contact, vacuum or pressure is applied, the plastic takes the shape of the mold. After cooling, we use one of our 3 or 5-axis routers to trim your part to the required dimensions.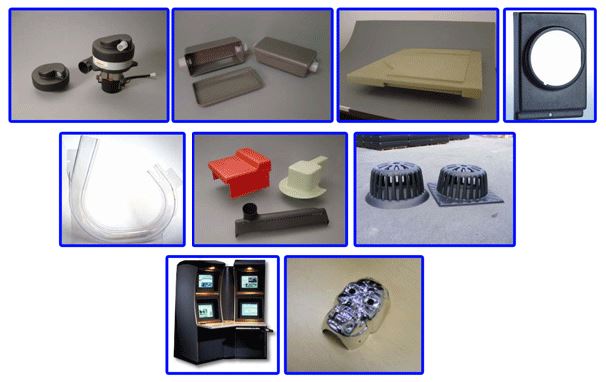 Twin Sheet Vacuum / Pressure Forming
Twin sheet thermoforming is the process of thermoforming a product by using two sheets of material and uniting the two formed sheets into a single, dual walled part. The two sheets are bonded together by heat and pressure. Formex® has the unique ability to insert materials in between the sheets of plastic before the mold closes. This can give the part added strength and stability.